Michael J. Rochford, Professional Genealogist and Family Tree Researcher.
Professional Genealogist, Author and Family Historian.

Michael J. Rochford, Heir Line's professional genealogist, is a young, fast, thorough, dedicated and experienced family tree researcher.  He has an incredible eye for detail, so he always knows exactly where he needs to look to find the required information, even when others have failed.
Throughout his family history career, he has unearthed fascinating findings that would otherwise have been forgotten in time.  He has even been commissioned to write history books about his amazing discoveries!  Michael also writes for genealogy magazines, such as Discover Your Ancestors.  His work has regularly been featured in the local and national press.
Although he is based in the UK, Michael is extremely competent at undertaking international family tree projects as well as British family history research.  Michael can be commissioned on an hourly basis if you have specific research requirements.  Alternatively you can purchase one of Heir Line's fantastic family history research packages to get you started.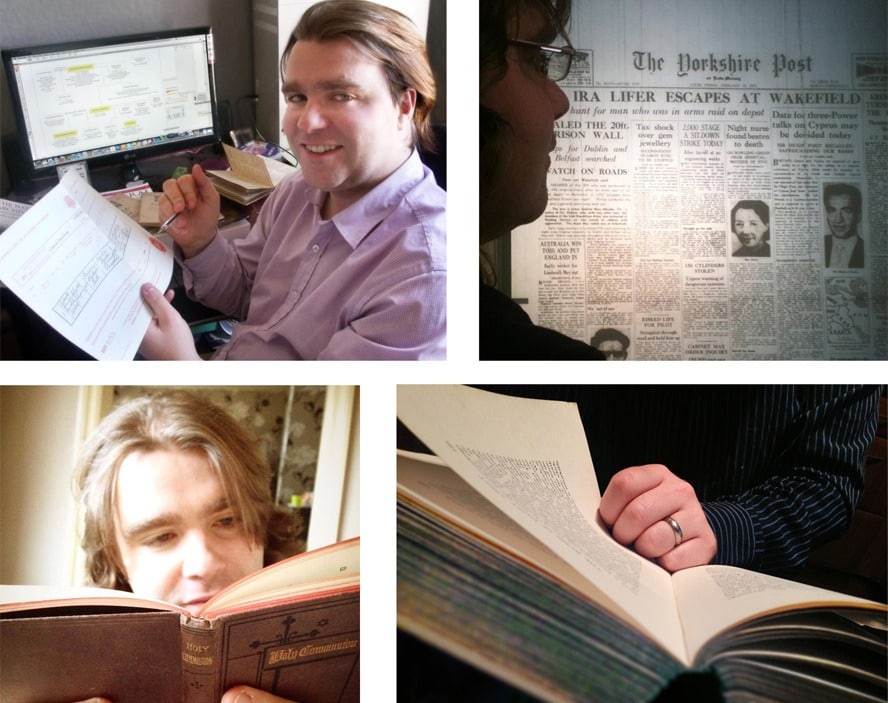 Caroline Rochford, Professional Family History Researcher.
Professional Genealogist, Author and Family Tree Designer.
Caroline Rochford set up Heir Line Ltd in 2009 along with her husband, Michael.  She works as a professional genealogist, writer and graphic designer for the company.
Caroline helps Michael with the family history research packages, and enjoys nothing more than discovering long lost stories from the past.  This led her to write a series of non-fiction history books all about the quirky and fascinating discoveries she's made during her career as a professional family historian.
When she's not working on her history books, Caroline is heavily involved in writing narrative reports for clients who wish to commission hourly research into their family history.  She also designs stunning, ready-to-frame family trees.
With a first class degree in Graphic Arts and Design, Caroline also specialises in designing the Family History Storybooks.  She can restore old and damaged photographs to their former glory, including colouring in black and white or sepia photographs!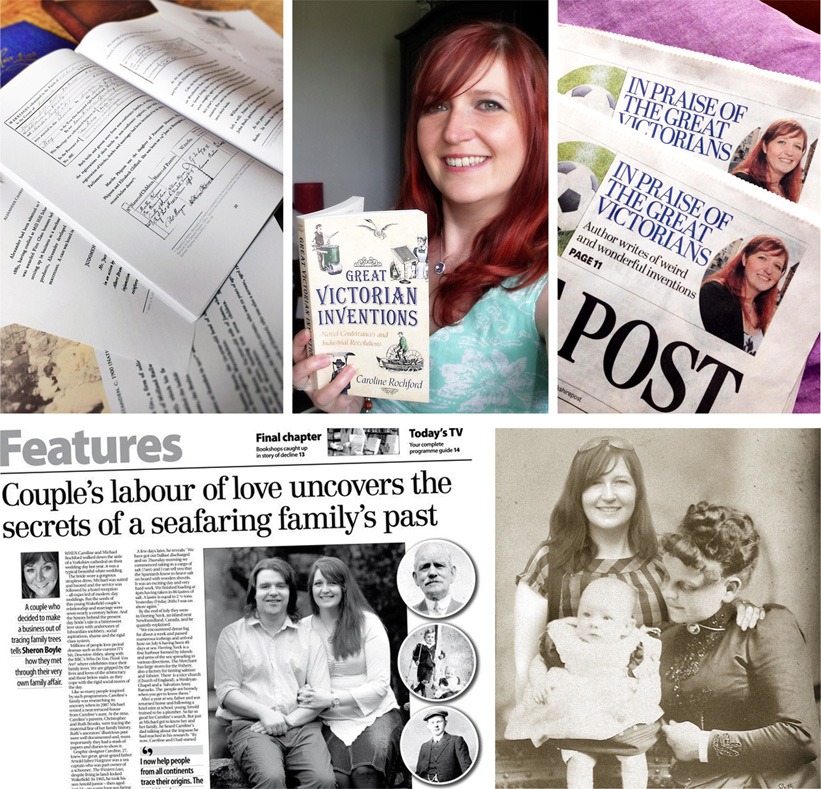 How Things Work at our Family History Research Company.
Using all available primary sources, Heir Line's professional genealogists will complete your family history research project to the highest possible standard.  Michael and Caroline never trust secondary sources, such as information found on other people's family trees.  Instead, they always consult original and contemporary records to ensure the utmost accuracy in their family history work.
You won't just receive a family tree containing names and dates because we don't just rely on census records and civil registrations, as many other genealogists do.  Instead, we produce thorough and comprehensive reports charting the lives of our clients' ancestors which help to bring their stories to life in remarkable detail.
Heir Line's sources include (but are by no means limited to):
     •     Wills (Ecclesiastical Courts and Probate Registries)
     •     Parish records
     •     International church records
     •     Military records
     •     Archived newspapers
     •     1841 - 1911 UK census returns
     •     1851, 1901 & 1911 Irish census returns
     •     1939 National Register
     •     Poll books
     •     Land tax returns
     •     Lay tax returns such as hearth tax, dating back to the 1300s
     •     Visitations
     •     Peerage records
     •     General Register Office records
     •     Historical and current electoral rolls
     •     Genealogical indexes
     •     Historical criminal records
     •     Workhouse registers
     •     Information provided by living relatives
     •     A collection of historical trade directories
     •     A private library of rare and antique books
     •     Historical maps
What Happens Next?
Once you have sent Heir Line your requirements, with a few basic details about your immediate family, a genealogy researcher will begin tracing your family tree.  You will receive regular updates by email or letter, keeping you informed of our professional genealogist's progress as the work progresses.  When the family history project is finished, you will be sent a detailed report, outlining all of our findings.
Unless otherwise requested, your project will be kept on file so that we can continue tracing select branches of your family tree at a later date, if you wish.  We can also produce personalised copies of your family history report for family members, which make wonderful and unique gifts.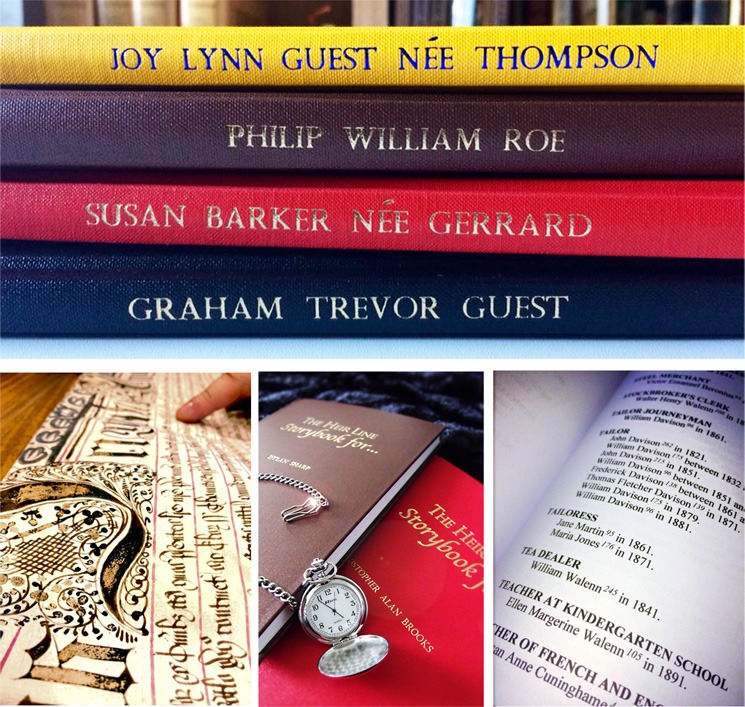 What sort of History Research does Heir Line undertake?
The simple answer is: more or less anything, so long as the projects relate to history or genealogy.  They can range from general ancestry services, (including tracing historical documents, transcribing old handwriting and tracing long-lost relatives), to probate-related research and house histories.
By commissioning Heir Line, you get the pleasure of discovering your heritage while our professional genealogists do all the work!  Michael has been praised by clients for his extraordinary ability of knocking down genealogical brick walls that so often block others' paths.
If you have any questions or would like to discuss your project, you will find our contact details below.